SANWA's Strength01
Integrated System
SANWA has various processes that include screen printing, hot stamping, Thompson machining, injection molding, painting, laser processing, vapor deposition and sputtering. By combining each decoration technology, we consistently produce in-house products that meet the needs of our customers. This consistent system is the reason why we can develop highly complex technologies and products, which our competitors cannot handle, and maintain assured quality.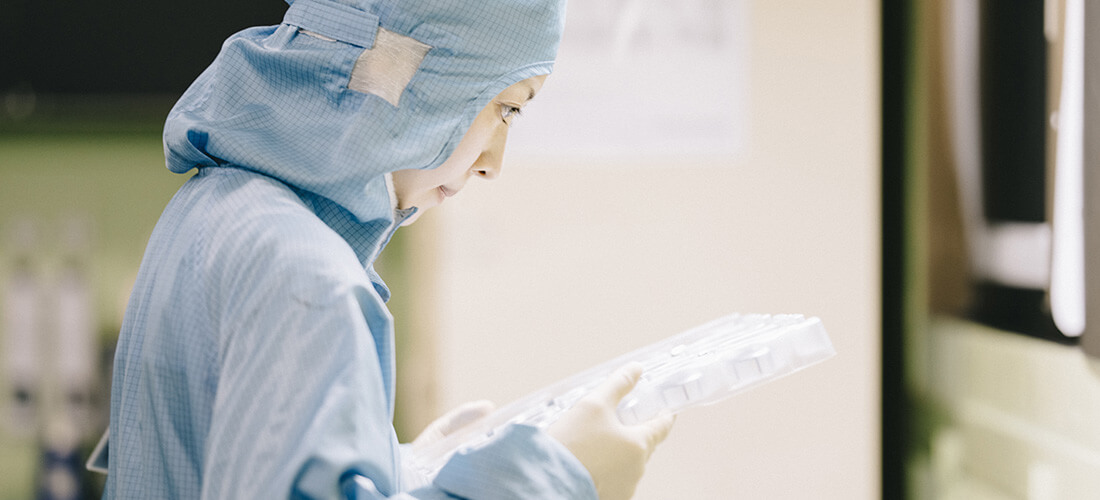 From person to person.- Superior quality achieved through considerate manufacturing -
●

Customer

●

Interview and Proposal

When a customer contacts us about a product, a sales representative is first assigned to the customer and then discusses with the customer about their request. After, engineers from our mold division and engineers in charge of development come together to discuss the request and then provide an optimal proposal to the customer.

●

Deciding on the Specifications

After receiving an order for the product, the engineers hold frequent meetings to decide on such factors as the shape and material of the newly ordered product. Other factors such as the method and machines to use are coordinated based on the specifications, and then the process is organized.

●

Trial Manufacture

A prototype mold is designed and manufactured, and then trial manufacture begins. If any defects occur during the trial manufacture stage for the product, the cause is identified and a solution is investigated. Personnel from each process come together as needed to hold a meeting to discuss a countermeasure for the defect.

●

Production Preparation and Manufacturing

The prototype is manufactured for mass production. The manufacturing process is coordinated based on the mass production schedule at the customer's factory. Mass production begins at SANWA's factory. Strict inspection is performed for each product to ensure improved quality.

●

Delivery

After the product is delivered, new manufacturing begins at the customer site.
Click for core technologies
SANWA's Strength02
Global Expansion
SANWA first expanded overseas in 1994. SANWA SCREEN (M) SDN. BHD. was established as our factory in Malaysia based on our challenging spirit to take advantage of the growing Asian economy. Since then, we have continued to increase the number of overseas sites and have developed 6 sites in Malaysia, Thailand, China, USA, Indonesia, and Mexico. We have established the high-quality manufacturing culture associated with "Made in Japan" in different cultures, and have also earned the trust of foreign-based automobile manufacturers who are our customers.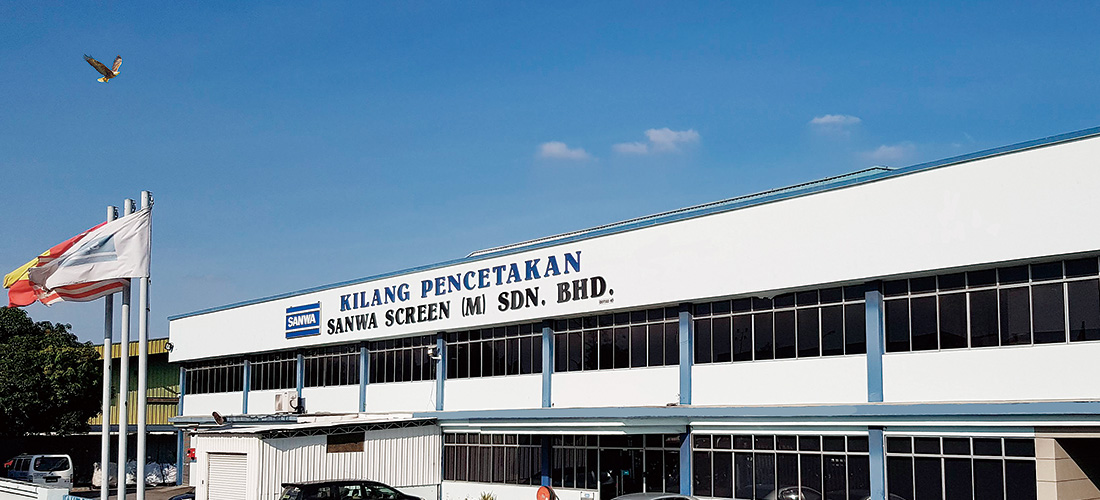 SANWA's Strength03
Areas of Growth
Approximately 70% of SANWA products are automotive parts. Currently, in the automotive industry, technical innovation is underway in line with a new trend known as CASE, which stands for "Connected, Autonomous/Automated, Shared, Electric". Vehicles are required to be more lightweight, dramatically expanding the freedom of their interior appearance. This holds great promise for the future of the decoration technology industry. SANWA's manufacturing, which applies advanced decoration technology to resin products, has the potential to further evolve.