Core Technology01
Film Insert Molding
This is a manufacturing technology in which silk screen printed film is inserted into an injection mold, and then resin material is injected into the injection mold to create an integral mold with the film. This simultaneous decoration and molding process enables us to produce even such things as large parts and products with a complex curved shape. It is a technology of SANWA's unique expertise, which enhances the technical capabilities in mold film printing, resin injection molding and other processes beginning with the design and manufacture of molds. The technology has the greatest potential for future manufacturing in the home appliances industry and automotive industry that requires a high level of design and sense of quality along with functionality.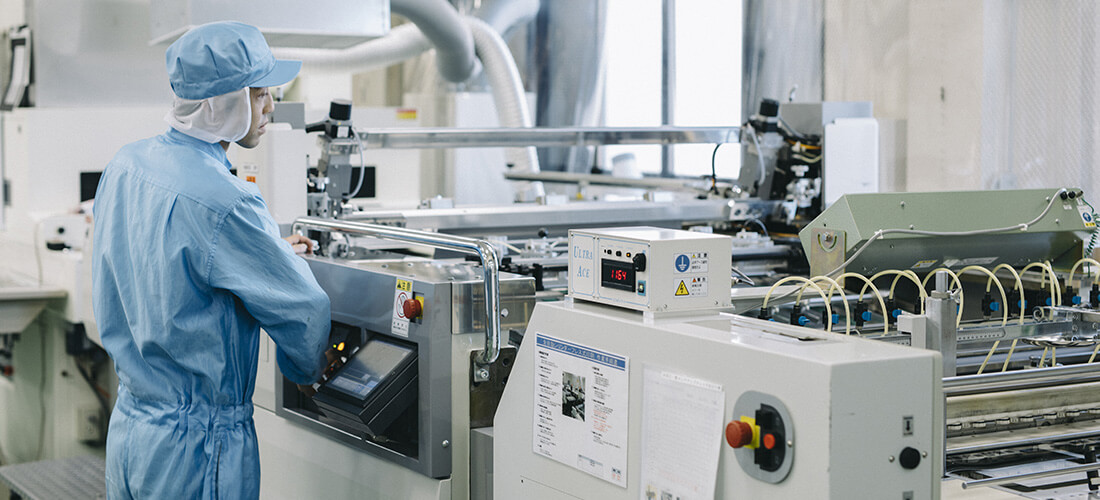 Core Technology02
Two-color Molding
A technology in which different types of resins or resins with different colors are simultaneously injection molded to produce a single finished product. During two-color molding, two molds are used. Each of these molds requires high-precision in addition to proficient skill for setting molding conditions. We have installed an 800-ton two-color molding machine, a machine seldom used in Japan to support the manufacture of large parts. Also, when using film insert molding with two-color molding, the production process becomes significantly more complex, which is a major strength in increasing our competitiveness.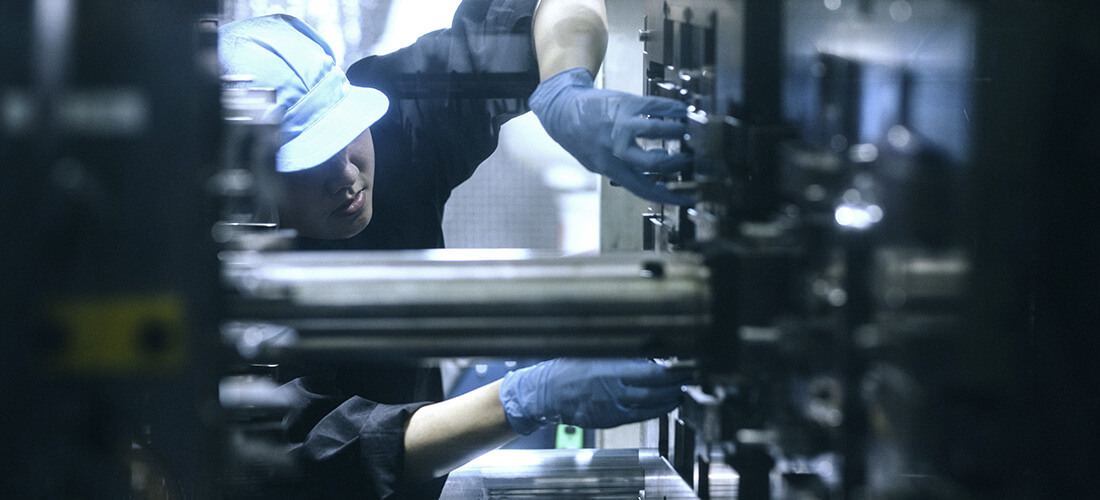 Core Technology03
Vapor Deposition and Sputtering
Vapor deposition and sputtering technology is decorating resin material with a metallic texture. A very thin layer of metal on the nano-level is formed on the molding material inside a machine with a vacuum. This adheres to the surface of the resin molded part. It is a delicate technology affected by the external environment so the manufacturing environment must be strictly controlled. We identify whether vapor deposition or sputtering is the best method based on the required characteristics of the product before incorporating it into the process. This technology, which gives beautiful polished and glossy appearance to light flexible molded parts, is often used for car emblems, said to be the face of the vehicle. We hold a large share of the market with the support of automobile manufacturers around the world.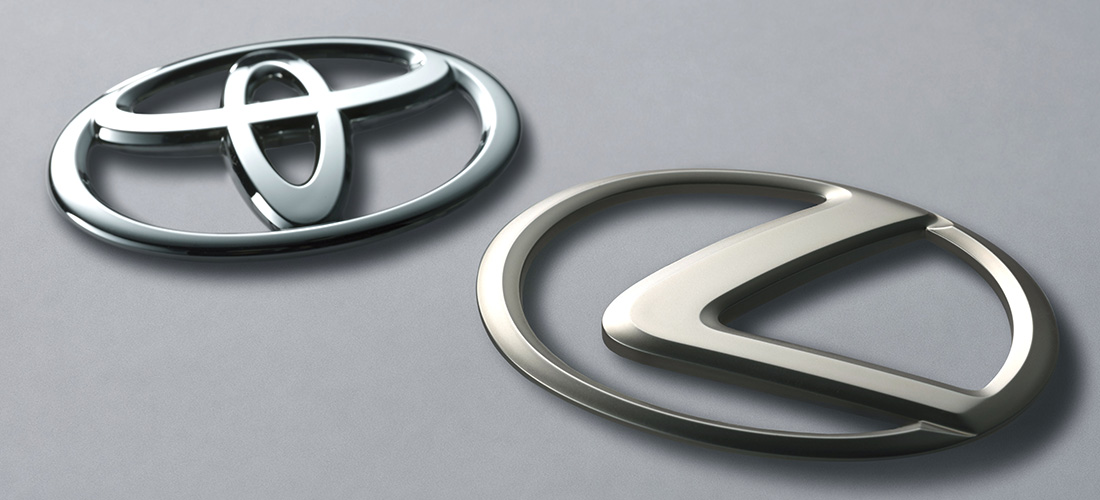 Core Technology04
Transparent Resin Decoration
Transparent resin decoration utilizes resin material with a clear texture. This is a technology with very strict conditions that does not allow foreign material within the resin or even the smallest defect. It is often used in two-color molding and SANWA takes pride in producing parts with beautiful transparency, therefore we conduct thorough quality control in a detailed manner. This technology enables us to provide products with even greater design and deeper expression.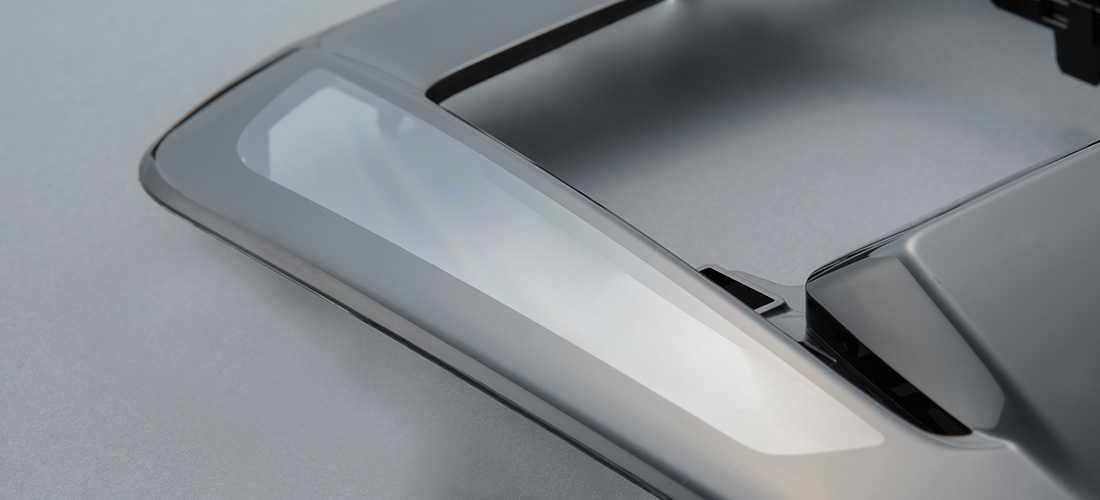 Core Technology05
High Added Value Painting
A special feature of SANWA is that we have advanced painting technology with high added value. We have various technologies including piano-black painting, clear painting, high-brilliance painting, and mask painting. Among these technologies, piano-black, which features a beautiful glossy and high-grade appearance, is a painting technology that has gained much attention in other areas besides the automotive industry. Since even the smallest amount of dust floating in the air can cause a defective product, we tightly control the process in conjunction with humidity control or such other factors.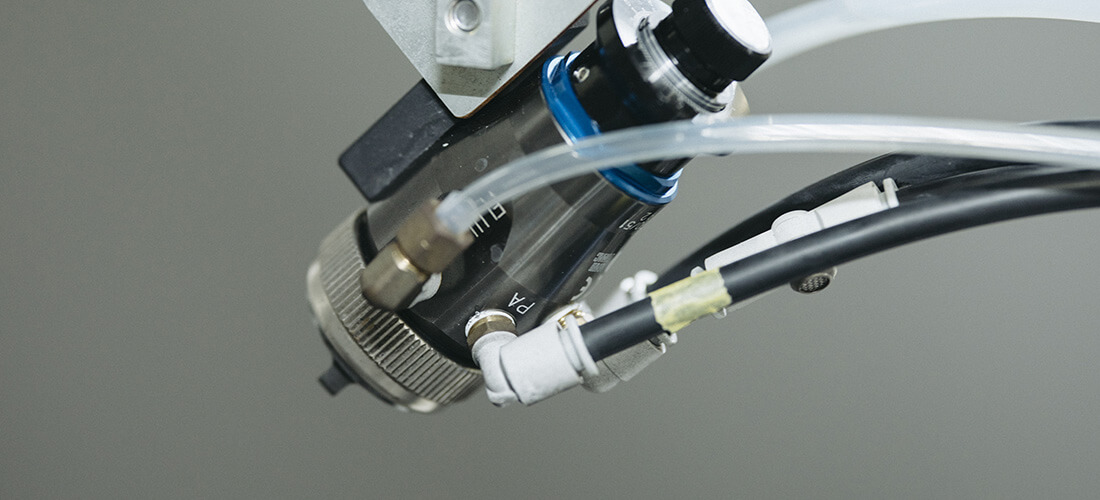 SANWA's Original Technology
SANWA enables manufacturing that feels almost made-to-order by combining the various processes with the experience and knowledge of our engineers based on our core technologies. Major and minor technologies obtained through a number of innovations by each of our engineers have been handed down within our company as unique expertise that cannot be imitated by others. We reliably produce good expressive products in mechanized factories as though they were entirely crafted by hand. This is what leads to SANWA's originality.